01 Jul 2015

Top 10 Large Metros with Fastest Wage Growth in 2014: Salaries Grew Fastest in San Jose, Seattle, and Boston; Slowest in Las Vegas, Indianapolis, Memphis

Recently released data show that wages grew 3.1% in 2014 in the US, the fastest growth in the past seven years – since 2007 at the peak of the pre-recession boom (4.5%).

Across large metros in the US, wage growth varied from a high of 6.8% growth in San Jose to a low of 1.3% in Las Vegas.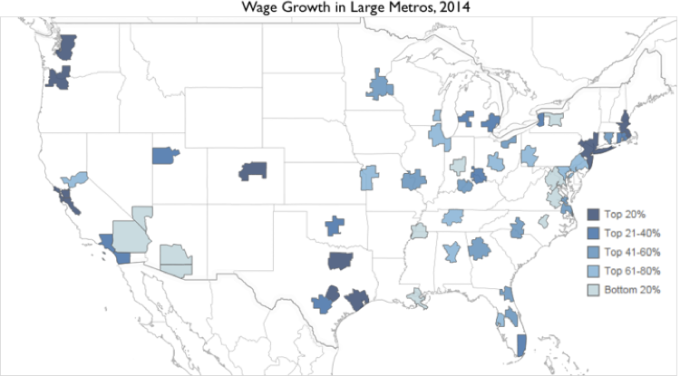 Large metros with the fastest growing wage levels in 2014 were San Jose, CA; Seattle, WA; Boston, MA; Houston, TX; and New York, NY.
Large metros with the slowest wage growth were Las Vegas, NV; Indianapolis, IN; Memphis, TN; Raleigh, NC; and Tucson, AZ.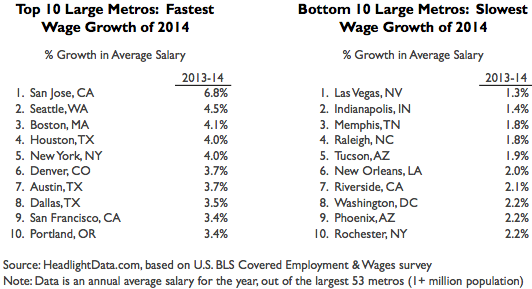 Click here to download a spreadsheet of data for all metros.
Previous Post
Recently released data show that job growth across large counties in the US varied from ... Read more
Next Post
Recently released data show that wages grew 3.1% in 2014 in the US, the fastest ... Read more