26 May 2015

87% of US Metros Experienced Job Growth In 2014; Texas Metros Led Growth

Final revised numbers for 2014 (Jan. '14 – Jan. '15) show that 322 out of 372 metros grew their employment base. Texas metros Midland, Longview, Dallas, and Houston were among the Top 10 fastest-growing metros of 2014, led in part to a booming energy sector that has since slowed. Other southern metros in the Top 10 include Lake Charles-LA, North Port-FL, and Orlando-FL. Northern metros Elkhart-IN, Greeley-CO, and Holland-MI rounded out the Top 10 list.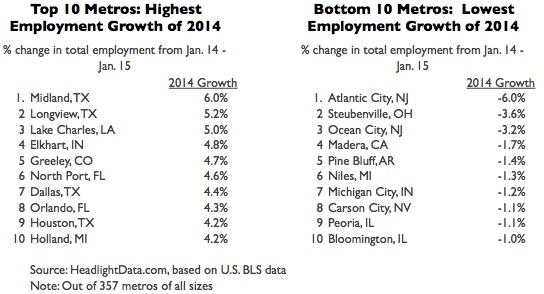 Atlantic City, NJ was the worst performing metro of 2014, followed by Steubenville, OH and Ocean City, NJ.
Click here to download a spreadsheet of data: Total Employment Growth, 2014-2015 (Jan)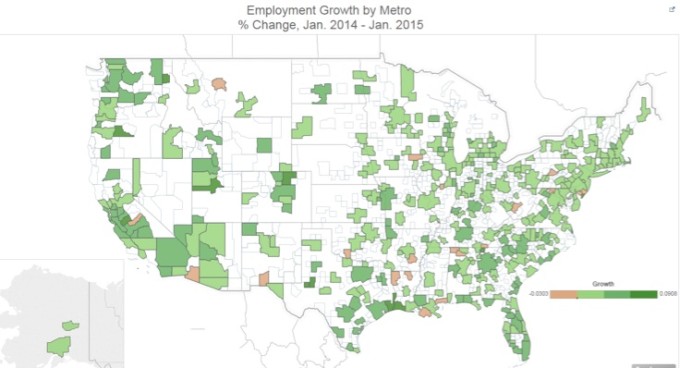 Next Post
Final revised numbers for 2014 (Jan. '14 – Jan. '15) show that 212 (66%) of ... Read more