15 Jul 2015

Top 10 Large Counties with Best and Worst Financial Services Economies of 2014: Kings County / Brooklyn NY Grew the Fastest, Hennepin County in Minneapolis Shrank the Most

Recently released data show that financial services job growth in 2014 across large counties in the US varied from a high of 6.8% growth in Kings County NY (Brooklyn) to -4.5% in Hennepin County MN (Minneapolis).  Financial Services includes banking, financial investments, insurance, and real estate investments.

Out of 43 large counties with 1+ million population, Kings County NY led growth, followed by Travis County TX (Austin), Miami-Dade County FL (Miami), Hillsborough County FL (Tampa), and Santa Clara County CA (San Jose).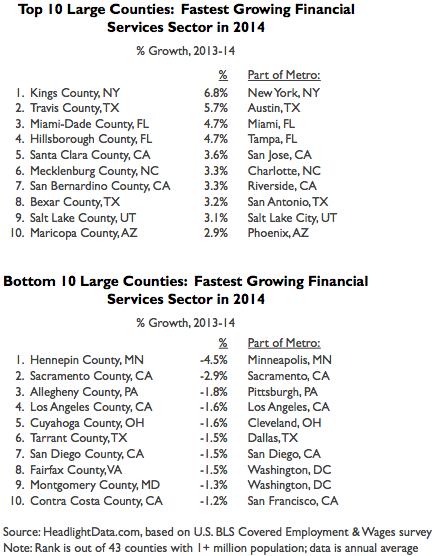 Large counties that declined the most include Hennepin County MN (Minneapolis), Sacramento County CA (Sacramento), Allegheny County PA (Pittsburgh), Los Angeles County CA (LA), and Cuyahoga County OH (Cleveland).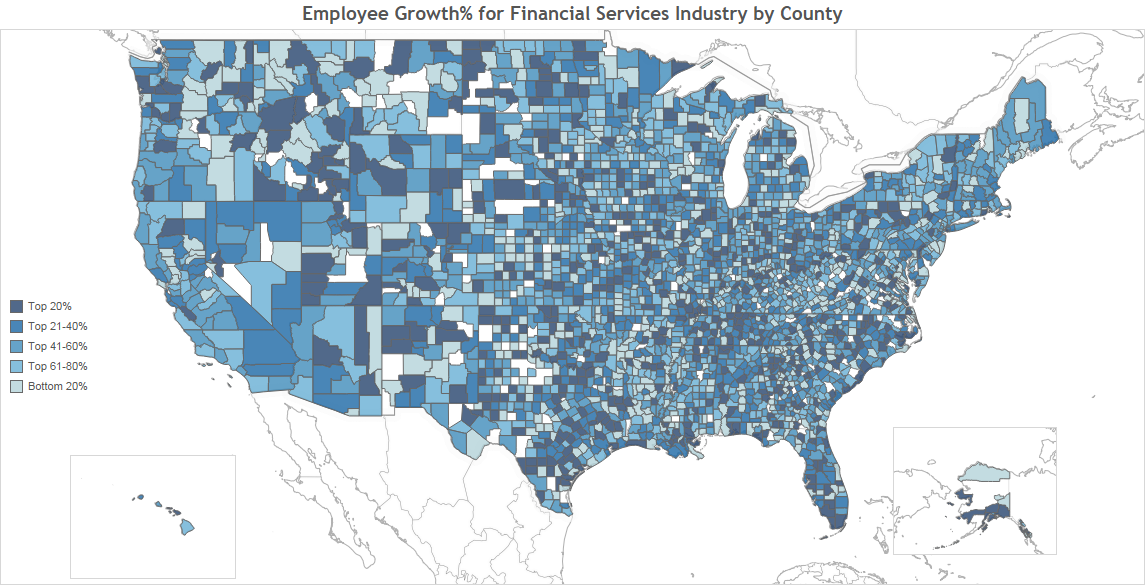 Click here to download a spreadsheet of data for all counties.
Previous Post
Recently released data show that manufacturing job creation in 2014 across counties in the US ... Read more
Next Post
Recently released data show that Construction job growth in 2014 among large counties (1+ million ... Read more